theelderberryblossom.pixels.com
Conni Schaftenaar started painting in watercolors several years ago, originally to do a promotional calendar for her marketing business to give to clients. She now also works in colored pencil, various types of inks, and collage.
She has had pieces juried into Festival of the Arts Exhibition in Grand Rapids for the past several years, including two pieces juried in for the 2021 Exhibition. One of those pieces then hung as a special exhibit in the Grand Rapids Ballet Company. She has had a painting juried in to the Tulip Time Top 20 competition for the annual Tulip Time Festival Poster.
She is a juried member of the Rivertown Artists' Guild. She was selected Artist of the Year for the group for 2019.
She and her husband have a farm near Zeeland where they raise Percheron draft horses, and naturally-raised meats – chicken, turkey, and Berkshire pork.
When did you first become interested in art?
I have been interested in art since childhood, always wanted to create beautiful pictures! However, I had no real skills and no art instruction of any kind, and also had a mother who was creative and highly critical. So I always assumed I had no talent. In 2012, I got some inexpensive watercolors and papers and brushes and made a calendar to give to clients of my marketing business. It was well received, even though now I look at those paintings and realize how much I didn't know. In 2013, at 63 years old, I very hesitantly started attending watercolor classes offered at a local community center. I discovered I could LEARN! And haven't stopped since!
I love to trail ride on horses. My profile photo that I generally have up on FAA is of me on one of my favorite riding horses, Parquet, a Tennessee Walking Horse mare who just loved to be going down a new trail. She is, sadly, now gone, but I treasure memories of going camping with her and riding trails over two- or three-day weekends each summer.
What style of art do you use most?
My "style" is impressionistic, I think – some realistic areas in a watercolor painting, but lots of hazy backgrounds. When I use colored pencils, which I started in 2020, my work veers heavily to realism, but I find that now I'm combining that impressionism into colored pencil work in backgrounds as well.
Has your style changed from when you first began as an artist?
Definitely, as I learn new techniques.
What medium do you use?
Watercolor, colored pencil and watercolor pencil, alcohol Ink, paper collage, pen and ink, Elegant Writer calligraphy pen (a water-soluble ink), and some acrylics. I also do digital art.
What made you choose that medium?
Watercolor was chosen initially because it didn't require lots of clean-up issues like oils or acrylics. And I love the beautiful translucent look of a watercolor painting!
Do your ideas come from life or imagination?

Some of each – I often use photos I've taken as reference materials. I also have several paintings that were created because I dreamed of them, and dreamed repeatedly of the image until I finally painted it.
How long does it normally take you to complete a piece?
Some paintings are simple and I can complete them within a very short time, from a half and hour to half a day. Others, I have to let sit and go back to over days, mostly because something frustrates me and I don't want to mess up the work already done because I'm too tense.
Do you enjoy the creation of the piece (sketching out) or the finishing more?
I'm getting better at sketching, but it is not my fave – I do image transfer from an enlarged photo very often, because I don't trust myself to get the image sketched well by hand. So I'd have to say I enjoy the painting/finishing part more AFTER I've managed to come up with the sketch or transfer.
Do you work in a studio?
I have converted what was my office in my home when I had the marketing business into my art studio. It has lots of windows and hardwood floors, rag-painted golden walls, white woodwork.
Which other artist, dead or alive, would you love to meet?
Georgia O'Keeffe
What is your favourite piece of work by yourself?
Apple Blossoms in Spring, a watercolor painting done on Masa paper with lovely "crackle" in the background and translucent petals in the flowers.
How much time (on average) does it take to complete a work?
4-5 days for a larger painting
How well do you take criticism?
I take critiquing quite well, criticism is destructive, at least in the way I experienced it in my early life. I welcome critiques and input from people who are well-meaning, and I often ask fellow artists their opinions about WIPs that I'm feeling frustrated with – it is HUGE to gain a different perspective on my own work through someone else's eyes, and so I definitely appreciate constructive criticism!
What do you do to overcome a 'block'?
Not sure that I do, although sometimes just setting a painting aside helps, leaving it alone for a while before going back to it. I find that my subconscious sometimes makes observations and comes up with solutions!
How do you know something is 'finished'? Is it easy to walk away?
Yes, I find it easy to walk away most times. Sometimes I have to MAKE myself stop, because there's always "something" that I think needs more, or needs fixing.
Have you had exhibits in galleries?
I have been very fortunate to be in a number of exhibitions over the past few years. Our watercolor class has an annual exhibit I've been in for every year I've been painting with them. We have a big open house, bring great food and have a fun evening!
My first "outside" exhibit was when my watercolor painting "Iris Lace" was juried into a regional arts show based in Grand Rapids Michigan called Festival of the Arts in 2017. I was thrilled out of my socks that my first submission to them was accepted! I have subsequently had a number of pieces juried in at Festival – in 2018, they accepted my 3D Apples (watercolor and 3D watercolor apples and leaves with copper branches; in 2019 they accepted two 3D creations – one a rice paper painting of a blue hydrangea with blue butterflies morphing out of the petals and the other a sculpture of a yellow iris created with hand wipes and matte medium. Festival, like most things of the sort, didn't happen in 2020, but for 2021, I had two pieces juried in – "Apple Blossoms in Spring", a watercolor on Masa paper, and "A Lovely Autumn Harvest", a watercolor painting done on an ink drawing on plain old gift wrap tissue paper. "Apple Blossoms was a cash-award winner and as such was invited to be part of an extended exhibition in the hall of the Grand Rapids Ballet during their fall season – which was very exciting, too! Both of these pieces are featured in my FAA/Pixels gallery.
I was juried in as a Tulip Time Top 20 finalist with "Three Pink Tulips", a watercolor batik on rice paper, in the fall of 2019, to be exhibited at Tulip Time 2020. In February, the Top 20 were unveiled at an event called First Bloem, but shortly after, due to the rising COVID problem, Tulip Time 2020 was canceled. Bummer! Normally, the Top 20 are exhibited during Tulip Time each year in May and are viewed by thousands of people, but events conspired and it was not to be. However, the juried piece can be seen on my gallery on FAA/Pixels.
In February of 2020, an artist friend and I were invited to be the featured artists for the month at a local art gallery, which was a lot of fun – a lot of work to pull together, too!
In the summer of 2021, I had two pieces juried in to The Ottawa Art Trust, run by the county I live in. They exhibit accepted pieces at the County Building for a couple of months each year.
I am juried-in member of the Rivertown Artist Guild, based in Grand Rapids MI. As a juried member, I can contribute paintings (and I do) to exhibits the group does in the area. There are several locations of the Kent District Library that have space for art to be exhibited, and Rivertown coordinates member artists to have our work on display for a couple of months at a time – I have twice had exhibits at one of the library venues. We also have an annual 2-month-long exhibit called The President's Invitational that is from early December to early February each year.
My husband and I have a farm where we raise "naturally-raised" meats (pork, chicken and turkey), meaning the animals have access to outside areas and pastures, they are not confinement raised, our pastures are organic, and we don't use antibiotics or growth hormones. We also grow a fairly big vegetable garden each year and I enjoy processing much of what we grow. I make a mean taco sauce, I pickle lots of things, we make tomato juice and sauce, we can fruit and jams and jellies – basically, I enjoy the fact that most of what we eat is something we've raised or grown ourselves, and then processed in some way, rather than buying everything in a grocery store.
Have you any exhibits in galleries planned for the future?
I am planning to be the sole artist exhibitor for Rivertown Artist Guild in a gallery this spring, 2022.
What are you currently working on?
I have THREE (yikes!) WIP family portraits in various stages, one of those blocks or frustration things going on there! I have a great WC background that I keep meaning to finish out with some Queen Anne's Lace, but not making the time for it, sigh, and I have several flowers built to make a 2nd collage of tulips similar to the one already posted on my gallery.
What are your plans for the future?
To keep painting, drawing and having fun with art!
What advice would you give new artists?
The same thing I tell myself regularly: "Get over yourself! Do something, don't worry about it being perfect. You're being your own worst enemy." More often than not, you'll end up with something!
Do you think the internet has altered the way artists can get known?
The internet has certainly allowed me to show my art in a way that never would have happened 25+ years ago. It's easy in so many ways, it's hard and challenging in others because there's SO MUCH art out there that we're all struggling to be seen. There's no easy answer, for sure. I think infringement can be a problem. It's difficult to know if any of my own images have been stolen from any online sites, but I've seen comments on the subject from others.
Have you done any courses to help you?
I have participated in a watercolor course offered from September through June each year at a community center in my area since 2013. It's fun, the instructor is very good at finding new things for us to learn in each section of the year and at helping everyone in the class, no matter their level of experience, be able to come out of each session with art that ranges from "very nice" and competent to "WOW, what a gorgeous piece". We have a wide array of talent in the group, and some of the regulars are fantastic painters.
I am also an enthusiastic viewer of demo videos online – I love to watch how someone achieves a certain "look", the tools they use, the brush techniques. I may not be able to replicate what they do, but I often feel that I have absorbed something that helps me in my own work.
What do you do to market your work?
FAA/Pixels, Redbubble, a Facebook Page and an Instagram presence, Twitter, and an Etsy shop.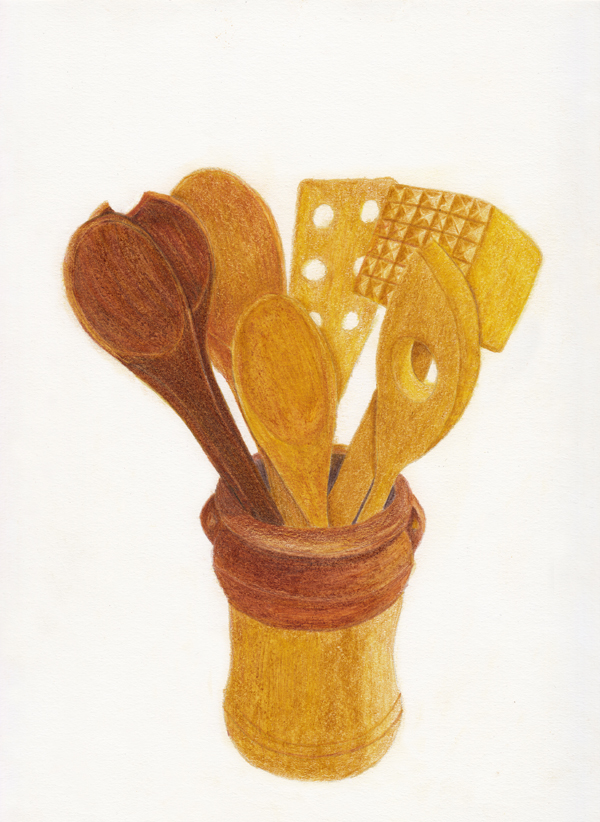 Do you use social networking in your day to day life?
I probably don't use Social Networking as effectively as I could, but here are my links online:
https://www.facebook.com/ElderberryBlossom
https://www.instagram.com/connischaftenaar/
https://www.instagram.com/theelderberryblossom/
https://twitter.com/ConniSchaf
https://www.etsy.com/shop/TheElderberryBlossom
Are you available for work (commissions)?
Yes. I have done a number of things on commission and I'm always happy to see what I can do to satisfy someone's desire for an original painting.
I am (or used to be) a pretty good banjo picker and used to play in a dance band for country-style dances (contra-dances, if you've heard of them). Carpal tunnel in my right hand put paid to being able to play fast enough to play in a band, and because I'm not doing that, I find that I just don't make enough time to get the banjo out and play, so my skill level has fallen off badly.
Have you got hobbies?
hahahahahahahahaha, this IS my hobby, and my avocation! However, I do like to occasionally do other creative things, like make jewelry out of watercolor paper, and I crochet. I have a number of original crochet designs I've created, and I sell the patterns on my Etsy shop.
Do you have a significant other? Are they supportive?
Yes, and no. But he's not obstructive, either.
What do your family think about what you do?
Some people are very supportive and seem to like my art.
What do you dream about when asleep?
Sometimes I dream about images that I need to paint; mostly I don't remember my dreams but they often seem to be what I call "anxiety" dreams that tell me I have something on my subconscious that needs to be dealt with. When I had my marketing business, I could allay those dreams by going over every open project, top to bottom, and checking on all the details and what was due when, and how things were coming. Now, the "anxiety" I have probably comes from having unfinished paintings, or not knowing how I want to proceed on something.
Where are you based?
Zeeland, MI