Getting to Know Rudi Prott
Born in Upper Franconia (northern Bavaria), our family soon moved to Neuburg, where my father served as a radar specialist in the army. I studied mathematics in Regensburg, as Neuburg  at the  the Danube river and also a beautiful old town with rich history. This may have been the origin of one of my later favourite photo aims: the places on the UNESCO World Heritage List.

While I worked mostly as software tester, for a life insurance, I used my yearly holidays for the big journeys to the wonderful places I explored before with my fingers on the maps of all continents. I never knew that my time will be limited because my inherent eye problems one day will set an end to all. Hiking through the Himalayas and Andes with a vision of only 15% on the better eye stopped finally in 2010 when I lost my right eye by a retinal detachment. Shortly before this I changed from analog to digital photography. Many thousands of slides from most of my trips still wait for being scanned.

Nowadays it is difficult to travel without escort. I had to stop my regular job in 2013 and now write and photograph voluntary for a NGO.
also redirected from welt-in-bildern.de (as a German address meaning 'images of the world')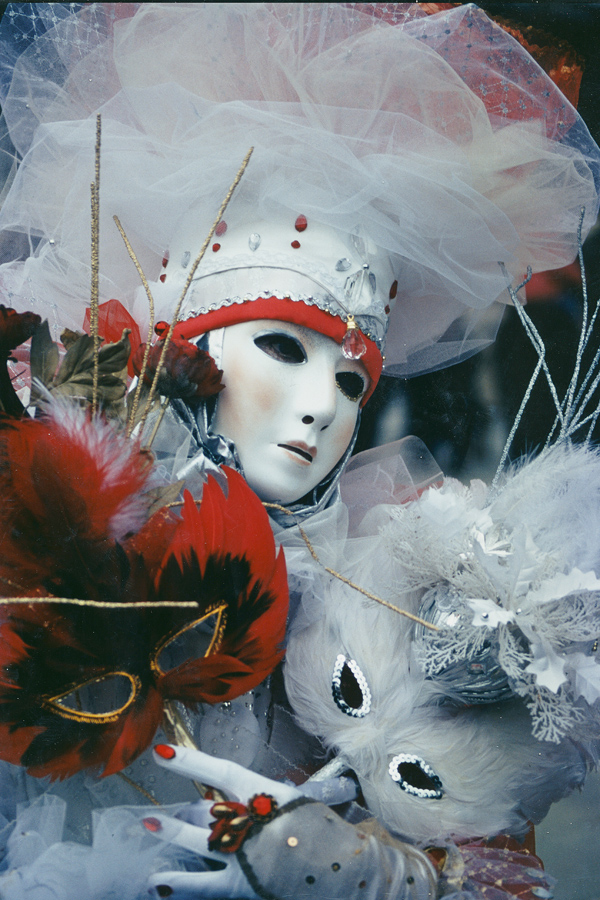 When did you first become interested in art?
For photography that was in 1977 when I remember right. My grandfather gave me an old Voigtlander bellows camera from the 50s which once was used by an uncle.  Painted art I learned to love, when I discovered the paintings of the 'Blue Rider', a group of artists from the beginning of the last century including Franz Marc and August Macke. I also love Monet (especially the water lilies), van Gogh  and  the late Turner. Photographers I admire are Ansel Adams and  Art Wolfe. Art Wolfe I met in Munich in the 90s and was surprised in what a naive way he often gets close to wild animals.
What about photography in general?
I started with photographing sports events especially the local 3rd league football club. Later I did this also for newspapers. When starting my job after university I had to stop it because time went short and I moved to Munich. Nature began to be one of my main photo subjects. After visiting Sydney I started with photographing modern architecture and its graphical structures .
Which camera do you use most?
Nowadays a Sony Alpha 58. In pre digital times it was a Minolta Dynax 5. I never had a really expensive camera. Besides financal reasons I don't think they bring a big extra for my kind of photos.
What made you choose that camera?
The best  camera for my budget where I can use my Minolta lenses. It did cost around 570 Euros ($620).
Do you use a photo editor?  How much editing do you do?
I use Photoshop Elements. I started with version 6 and am now with version 14. I think I will never update this, because I hate 'renting' software. In 5 months I would have to pay the same as for my PSE 14. Not worth the difference.

A friend for whom I designed an autograph card
Which editor do you love using most?
Photoshop Elements 14.
Do you enjoy the photography or the editing more?
Very clearly the photography, because editing is a pain for my bad eye. But I have to do it. Every single image I have to straighten and cut in the wished way.
Which other photographer, dead or alive, would you love to meet? 
Ansel Adams, a real icon. His images seem so hard developed/compiled in his time.
What is your favourite piece of work by yourself? 
It is changing often. In the moment I love most the included Antarctica photo. Our ship left Paradise Bay more than 2 hours ago heading north into the night along Gerlache Strait. I was one of the last at the observation deck and dinner was calling. Of course it was so bright because of the southern summer.

One of the all time bests in jazz: Garden Party by Mezzoforte from Iceland
How well do you take criticism?
Not very well, because on the one hand I do what I like most in my way, and on the other hand yes, I know the reasons why the one or other image is not perfect.
Do you travel far when photographing?
Oh yes, I have been on all continents from Greenland in the north, to Antarctica in the south, and from Hawaii in the west, to New Zealand tb the east.
Have you tried drone photography yet?
No, it is very restricted in most regions where I travel and also my eyes are too bad. I think I would love it though.
What is your favourite personal photography story? 
One of my first football images was a bit of a miracle for me: I 'caught' the ball when a free kick reached the upper right angle of the goal. The special thing was, that there was a damage in the net and the referee claimed, that it was no goal. My photo was published in the biggest German football magazine later.
The thing  which made me starting to write articles is a kind of anger. I am so frustrated how many people treat our world. I do not only mean this stupid climate change deniers but also the people in so many countries, which seem to have had enough democracy in the past. If Poland, Hungary, Turkey or even the USA: all glide out of the right way.
Have you had exhibits in galleries? 
Not in galleries, but twice in the aisles of a life insurance (about Nepal and the Carnevale di Venezia). The second did lead to a gift calendar of a big pre press company. I did get 50 calendars for myself, and 2000 German Marks. A highlight. The same exhibition lead through the help of the boss of this pre press company to the title of a magazine for Bavarian culture. It was one of the Venice images, but the title story was about the Venetian painter Tiepolo and the world's biggest fresco he painted in the Würzburg Residency (Bavaria) staircase.
Have you any exhibits in galleries planned for the future?
There are no plans. I know too less people and don't have any connections in this business.
What was the best advice given to you as an photographer? What advice would you give new photographers? 
For both: Get closer, as close as possible!
Do you think the internet has altered the way photographers can get known?  If so, is it easier or not?  Has the internet made infringement easier etc?
It is easier because there are many different ways to be seen. On the other side today everybody thinks that he can photograph and You can easily get lost in the masses. Infringement seems to be a common attendant of the medium internet. I have not recognized to be hurt, but my brother meanwhile earns more through chasing thief's than through his micro stock account.
Have you done any courses to help you?
No, I have never seen a need. From the beginning of my work for the newspapers they were fine with what I delivered.  Over the years I made progress by practice. For sports photos practice is very important, because You often have to adumbrate the next action and push the button parts of a second before the action happens.
What do you do to market your work? 
I use nearly all ways Fine Art America offers. Some connections I have through a German NGO, whom I give articles and photos (equilibrismus.org).

Alexeys new Ajam Quartett with a strange mixture of Bach music and Sufi dancers
Do you use social networking in your day to day life?
Not really. I only have a short note on Instagram leading to my personal page rudi-prott.pixels.com  and I post my articles with a photo on LinkedIn since December 2022 (sorry, only in German).
Are you available for work (commissions)? 
Only for friends and equilibrismus.org. I only want to be responsible for myself.
Have you got hobbies? 
Travelling the world especially using the UNESCO list. I have an all season ticket for Bayern Munich since 1986. My club member number is now under the first/oldest 10 %. I have seen more than 500 national and international football matches including one World Cup final, one European Championship final, one UEFA Cup final, one Champions League final and two German cup finals. Since 2015 (European qualifier in Gibraltar) I am only in the stadium in Munich.
Do you have another hobby? 
I collect books about football and also about the Olympic Games (I visited Barcelona 1992) but had ((nearly) to stop this. I can not read them any more.
What do your family think about what you do?
They say, that they like it. I hope they do not lie. Our family connections are not very strong to say the least.
What do you dream about?
Travelling to the Galapagos islands. But that is very expensive and my vision is now too bad for wild animals. It will remain a dream. I have to look for something bigger: mountains are ok and I like them too.
Where are you based? 
In Munich/Bavaria.