Getting to Know Mike Savad
My name is Mike Savad, I've been a photographer for most of my life, my style resembles an oil painting. I have many vintage and nostalgic scenes, that mostly covers different trades. Along with photos I take, I also colorize old photos, my overall goal is to create an image that looks like it was taken just yesterday. Along with that, I create one of a kind digital art, and I do it the old fashioned way, with a mouse and a computer, not AI.
https://MikeSavad.com
When did you first become interested in art?
It must have been a long time ago, as I've done it for a long time now. Originally my parents gave me one of those Kodak cameras that had the film cartridge and flash cube. Just something for me to do while we went on vacation. As years went on I got better cameras, with more capabilities.
My last film camera was a Pentax IQ Zoom 70, a cute little camera that had a long zoom and was great for vacation shots. Most of my pictures were just for a photo album, later on photos I took were used as reference pictures for stained glass.
When I was in grade school my parents sent me to a summer camp like school, where they taught different arts and music classes. One of them was for Stained Glass, and over the years I ended up taking many of that one class. Eventually I had my own home studio in the basement. I became very good at making items, mostly 3D, got into kiln work as well, before switching to photography, I did stained glass for about 25 years.
Do I still work with stained glass? No, not so much, I ran out of space to make things, its an expensive hobby just to create one item. And many local glass supply stores closed around me. I found that as long as I have a creative outlet, anything will do. Photography makes sense because I can get photos anywhere, and in the long run its cheaper.
What about photography in general?
I got my first digital camera quite a while ago, I think it was around 20 years ago. It was a Canon Powershot pro 90, it had a built in 10x optical zoom and a whopping 2.6mp. I officially learned how to be a photographer with that camera. I believe I took around 180,000 pictures with it, so many that the shutter button wore out. But because it had manual controls I was able to play with it to see what I can and can't do with it. Plus I was on a site called Photosig, which allowed people to give and get critiques. The site allowed you to get +3 or -3 for good or bad shots. If you didn't want a low score, you got better. Giving critiques on that site gave you a reward of more uploads for that day. Over time critiquing others pointed out flaws in my own work that I changed over time.
My next camera was a Canon 10d, it was my first DSLR. On that camera, I learned how Bokeh worked, as small camera's really can't blur a background. How to use lenses and so on.
But it wasn't until one fateful day, on a vacation, when I was cleaning a lens, I placed my camera on my bag, in the car, to prevent accidents; when it slipped off the bag and directly on the brake lever in the car. It was at that point, that I let out a scream so high that only dogs and local animals could hear it. I'm certain they howled with me at my distress, as the mirror broke in the camera. But I couldn't quite hear the animals because I was trying to reverse time in real life, as I would in a dream. But my Matrix moment never came, and it was broken and the focus didn't quite work. I did have a back up but it wasn't the same thing.
In the end I did have it repaired, but used it as a spare camera to my new Canon 20d, which I used for a lot longer, and because of that accident, I only started carrying one single lens and was very careful to place the camera on a solid surface when cleaning things. Years after that, I upgraded to a Full Frame, Canon 5D MK2, then later a 3 and now a 4. Each camera gave me more flexibility shooting tough scenes. They always say that its not the camera, its the photographer. That's a lie, its the camera. Without a good camera, some shots are nearly impossible.
Which camera do you use most?
Right now its the Canon 5dmk4.
What made you choose that camera?
Nothing in particular, its just that when you buy accessories for one brand of camera, you are now a part of that family. Replacing flashes and lenses for each camera is expensive, so most just stay with that one brand forever.
Do you do any other kind of photo related art?
I'm glad you asked, I create colorized images and digital art.
I taught myself how to colorize images, I use a Wacom tablet and color in each section with color, everything is digital, but done by hand. I'm constantly updating my techniques to become faster and more accurate. Eventuall AI came out, but I find that AI colorizing often leaves huge weird blobs of color and is often unevenly done. More so, people using AI don't restore the image underneath, so it still looks like an old photograph.
Because of this, I never got into using AI, my method is a lot cleaner and neater, it just takes longer. I restore all the original images, removing scratches and dirt, straighten the image if needed, sharpen it as well, then I color it. I do extensive research to find the right colors, find the location using Google maps, and even have color swatches for all the cars, houses and clothing for each set of years.
My overall goal is to create an image that either looks like I just shot it earlier in the day, or that you could walk into the scene yourself.
I also make digital art, while I have quite a bit of surreal images, lately I've been making anthropomorphic art. Such as putting a head of an animal on a persons body. Or making an amimal do human things. Everything has a certain amount of comedy to it. Because I can colorize now, I've been using old photos as my backdrops for my art, such as the image "The lab rat".
How much editing do you do?
Everyone should always edit their work. While its cool to get it right, directly from the camera, everything can use a tweak. In my case, I don't just tweak here and there, I remove chunks of it when I have no control of the scene. Removing signs, lamp posts, people etc are all needed to clean up the final bits. In other cases I use it to make it look more like a painting, which is my style in general.
And it would be impossible to colorize without an editor, as I can't paint.
Do you enjoy the photography or the editing more?
I like and dislike both. I was never one of those people that liked the process of anything, just the final result. Photography is hard work, the camera is heavy, the locations distant, the timing is hard to get right, the lighting has to work with you. A lot of times nothing goes your way and you wasted time. And editing can be hard on the hands and wrists and can take quite a while to complete. Basically, I want to eat the cake, not make the cake.
Which other photographer, dead or alive, would you love to meet?
I honestly have no idea who it would be as I never paid any attention that there were any others beyond me…
What is your favourite piece of work by yourself?
Like owning a pet or having children, I don't or can't choose just one. Each image I make, I try to put my all into it. Each one represents the quality of each other item I make, as people judge you on your worst image. Because of that, I don't choose a favorite, because they all are.
How well do you take criticism?
Depends what they said and if I asked for it. A lot of advice is unsolicited and usually quite stupid.
Usually I get compliments on the work, but now and then I get people that don't know the trade, or how I make things, or how long I take to research items, and disagree with the art. For example, I colorize images. I spend a lot of time researching colors. If I did a grocery scene for example, I will research every single item on the shelf so I can be as accurate as possible. But when someone says that they don't agree with that color but don't show me what color it should be and show me proof, then the critique is useless to me. Or if they tell me that the past looks better in black and white… just because photos had no color doesn't mean they meant it to be in black and white. They would color photos back then because they had no color and wanted color. I've never heard anyone complain that a painting should have its color removed just because the 1940's and people associate the past with monochrome.
There are times when a person will reject the entire work because they think they know better. This is a really weird example, but I colored a train accident scene. A person rejected the entire thing on the basis that the insulator cap on a telegraph pole was the wrong color. Then he cited to me that this exact station had a particular color for that cap. I can't imagine how any book would think that detail would be important enough to mention. The guy never came back to prove his claims. That is the kind of critique I get that is rather silly.
On the other hand, someone said that the road I made is the wrong color. And I asked how so? He said, we don't have clay in our soil. Our dirt is brown, not orange. My dirt in my area is orange because we do have a lot of clay in it, that's where I got the color from, it never occurred to me that soil is different looking in different areas. And in fact in some areas of Florida, they used to coat the roads in blinding white coral for some reason. So now when I make a road scene, I look up construction pictures and dirt paths in that town to get that one weird detail correct, because people do notice these things.
No one likes hearing bad news about their art, and I'm no exception, but if you can push aside your feelings and focus on the facts, you can improve just like I did.
Do you travel far when photographing?
I never go that far, I'm not much of a traveller, especially now with Covid. I've been to Vegas, I guess that's pretty far compared to NJ. The edge of Canada, North Carolina, a few other places Mostly my stuff is long the colony states, in the upper eastern part of the US.
Have you tried drone photography yet?
No. We don't really have enough interesting looking stuff that I want to get it from overhead. I'm not sure its even legal to use in my area, and just the thought of losing it, with my camera, some place hard to get to, isn't something I can handle well. If they have a really small, light weight, easy to pull out, easy to use, then maybe I might get one. But I tend to be fast paced when I travel, and can't imagine a time when I would pull it out.
I think drones are best for a nature, animal or landscape setting. A place that has wide open spaces, so you can see the drone, and no one can complain about the noise they make. I also think the blade are dangerous.
Favorite music – I have an eccentric taste. I like parody songs, swing, electro swing, different kinds of industrial heavy metal, mostly stuff from Germany, Finland and a few others, I'm getting into German techno as well. Basically anything with a good beat. I like foreign songs as they have often have a good beat, and because I don't know the language, they don't get stuck in my head. I suppose its possible that they are saying a bunch of bad words, but it is what it is, I'm after the beat.
What was the best advice given to you as an photographer? What advice would you give new photographers?
I was self taught, so I had never had real advice. For newbies, I'd say to read the manual before going on a vacation. Know how to use the camera before you need to take important shots, even I have to review it if I haven't used it in a while. It's easy to forget what the buttons do, there are a lot of buttons. Don't assume you will learn how to use your new camera, while on a 2 hour flight to your destination.
Do many practice shots, and realize that just because you splurged on a new fancy camera, it doesn't mean that your photos will look good. They may not even be in focus. The camera is a tool, if you don't use the tool right the outcome will look poor. Take many pictures of the same thing until you get it right, always be picky, look at it at 200% and decide if its clear and sharp. Don't forgive yourself, you do yourself no favors by forgiving your mistakes. Learn from them and correct it the next time.
When you are finally ready, shoot as many pictures as you want. If you really like the scene, shoot it as an HDR with 3 or more frames, shoot as a panorama, shoot it as a landscape or a portrait. Try it from different angles or times of day. Try different lighting angles. Storage is cheap, don't be afraid to take a lot of pictures. Just choose the best ones to present to people. You are always rated by your worst shot. Be sure to hit play now and then and look at the detail to see if its in focus or on the right mode. Periodically check the lens for smudges. Have a clean lens cloth near by to clean that.
When I shoot a scene, my thinking is, if this place will vanishes tomorrow, what would I like to remember it by? The still life's, the boats, the people, the overview? Yes, to all of it. I often don't go back to the same place twice, and if I do its many years later. Places changes, take the pictures you can when there. Take it like you are cataloging the place. Its a scavenger hunt and you want to see and photograph everything. If they allow a flash, use a flash, use both the natural light and a flash. You can't really fix blur at home.
I chose this method because of a certain trip. We went to the Pier 17, South Street seaport in NY. It was a nice day, and we were having lunch, I've been there quite a few times before this, and assumed we will probably eventually go there again. I had a really good view of the mall that was there, with the bridge in the background, but for some reason I never took the shot. I think because I saw it so often that it was no longer that interesting to me. I thought, it's not like there will be some big storm that will wash it away, I'll get it next time.
Well the following week, literally, that week, Hurricane Sandy came up the coast, and made a turn right into that building. The entire area was flooded with like 10-15ft of water, it covered the entire first floor, then it caught fire and burned down the to waterline, then they tore it down and replaced it with a really ugly glass building that I have yet to see. So now that building is gone forever, a local landmark, I should have taken that shot. Even waiting to the end of the day, you may miss the light or the clouds you have now. Even if you are tired, get the shot.
So take as many photos as you can. Try to get overview shots, where you get not just the ride in the park, but the lines of people waiting to get in. Its a time vault shot, all those people in their funny looking outfits and hair styles you can laugh at in the future. I have to force myself to take them, as they do look like a snap shot. But it may be that one shot that's interesting when they tear that location down in the future.
Beyond that, the basics would be, always carry extra memory cards, even if you never use them. You might need them, or one might be bad. You don't want to be looking for them on a trip. Always change it in the hotel, and not at the location or you will drop it off a bridge or into a sewer. Keep the lens clean, constantly check the lens, or you could get flare, that includes filters you have or used that day.
Carry at least 2 extra batteries with you, even if you never use them both. One is always a spare, I even keep a few in the car just in case. Know the layout of your bag and where everything is. I always go over it before a big trip, removing junk I won't use, keep it as light as possible but always have the stuff you may need along with some medical stuff like bandages. Bring a spare camera, something small and light, with a good zoom and clear pictures and have an extra battery for it and the cards.
Always carry water with you, we didn't on one trip, nearly passed out. And always use a phone gps, to track your location for later. I use Locus maps for android. Besides being super helpful to know where you've been while there. At home it helps a whole lot figure out roughly where you were on the trip. It lets me narrow down a street or a house, where it might have been impossible to remember otherwise. And on the trip, I know what streets I've been on already and will always know if I'm walking up a dead end or not, and where that handy bathroom was. Keep the maps up to date, there are a few free online maps you can download.
Weight matters, carry only what you think you will use in a typical day. If you shoot mostly landscape, bring a wide angle. If you know you will shoot in low light bring a small tripod. If you might take a macro, then bring a close up filter. If you know you will take a lot of macro, then bring special equipment like a dedicated lens and flash. If you bring everything you will only be sorry in the end. A heavy bag weighs you down, I mean that's of course obvious, but it kills your energy, hurts your shoulders and you miss photo's because you had to change the lens just then and there. You are better off using a long zoom like I do. I use a 28-300 stable lens, it works for almost every kind of shot.
Do you think the internet has altered the way photographers can get known? If so, is it easier or not?
Totally, I wouldn't be selling anything if there was no internet, I can't imagine what horrible job I would be doing right now if it wasn't for this. No one would know who I was, I doubt I would have taken photography seriously. You still have to be pushy online to get people to see the work, but its still a lot easier than being limited outside of the net. Now the whole world can see it.
It's easier because all you need is to post it around. It's harder because you have a lot more competition then you would in a street fair. But to stand out, your work has to be better than everyone else, or be unique and interesting.
Has the internet made infringement easier etc?
Of course it has. In the past, if someone wanted to steal work, they would have to visit an art show and take a picture of the work physically. And if the owner didn't jump out in front of the painting to stop you, you would have a copy. I've had people do that to me, even though I was shooting the cafe in the background at a street fair. They look like idiots trying it, and its pretty annoying.
But because its online and no one see's them do it, its much easier to take. Many falsely think that because the internet is so big they will never be caught. They don't know that there are reverse image searches that can be used to find our work. Then they are super surprised when a lawyer contacts them. I find it ironic that those same people that complain that a lawyer forced them to pay for the image they took, are the same people that will complain if their own image was used by someone else.
What's worse is AI, "learning from your pictures", AI competes against you, using your style of, and quite possibly, your own images from my understanding . But what's worse is being accused of making things in AI because the AI may have actually taken and modified your work. I've seen that happen a few times now.
What do you do to market your work?
I'm what you call in technical terms, lazy. I just carefully use Facebook groups and keep track of the good ones. Can't be pushy or you could go to Facebook jail. I used to put stuff on blogs, but only on other people's blogs, I just can't find the energy or interest to keep a blog going for that long. My life isn't all that interesting.
My hope is the my work is good enough, and interesting enough that it will carry out on its own, hopefully with my name attached. That its eye catching enough that it will attract attention. Artists really need a person to help sell the work, many just aren't social enough to get it moving.
https://www.facebook.com/mike.savad
https://twitter.com/MikeSavad
Have you got hobbies?
Beyond stained glass, I collect and restore old tools, I like garage sales and accumulating as much stuff as possible. I also just bought a 3D printer, so now I can make little plastic things, toys and tools.
Some people are interested in the MBTI system, the Meyer's brigs system, what type are you?
I'm an INTJ, hard to know how many people that would interest, but for those that know the system, that's what I am. I'm also a supertaster, but that mostly means things tastes more disgusting.
Do you have a significant other?
I don't have any, though my imaginary ones are quite supportive most of the time.
What do your family think about what you do?
Immediate family encourages it. Family beyond that, I don't think they even know what I do exactly, and I don't think they take it seriously.
What do you dream about when asleep?
My dreams are either chaotically random, like changing channels rapidly, where nothing really makes any sense. Other times it seems to show me the things I saw that day, so it can catalog them in a neutral way.
Most of the time, I'm seeing out of my own eyes out of the multiverse, where I recognize the people in the dream, I know the location, can smell the area, taste the things, and have general memories of the location, while at the same time being a passive, confused observer, confused as to where I am.
Partly I think dreams are sort of a cross between, Rick and Morty, and Quantum leap. Where you jump into alternate versions of yourself, across different versions of the universe, around the current situation you found yourself in. Then remain there for a few seconds to a minute or two. Usually changing to a new version of yourself at a convienent cut scene. Like when you pass through a doorway, look down or away.
I live as that person for that exact moment of time, and can experience their memories of events, and experience the world through their eyes, I essentially either take control over their body or watch in the background as they do it. It's not so much as it being a dream, but rather a way to unconsciously have access to things I wasn't supposed to have access too.
I think this is partly what clairvoyance is, the ability to jump to an alternate version of yourself from the future. As the future version of yourself needs to warn you of impending doom, it broadcasts a signal and if you are receptive to it, you could prevent a terrible accident.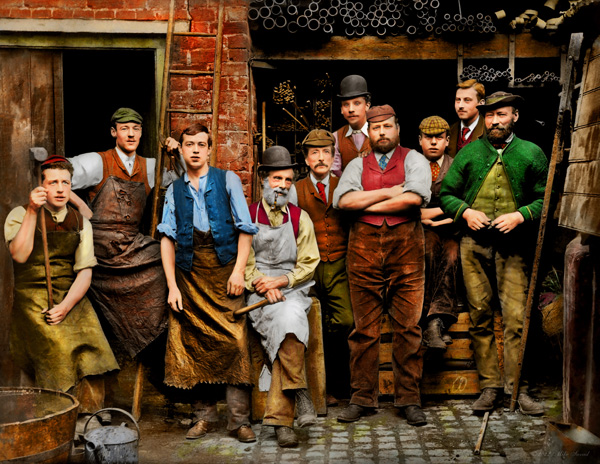 If you are wondering if an alternate version of yourself went into you, ask yourself this: Was there ever a time, where you went numb, and just stared in to the distance, usually while doing something mundane and boring? Like driving at night or in the snow, using a power tool, or maybe its just a really noisy party? This is when I think a different version of yourself enters you to experience just a moment of your own life. It's like a part of your brain, the filter part, that prevents access from others, shuts down for a moment allowing others to access your files.
So my dreams are often very detailed, if not hyper realistic, visiting locations that I've never been too, but have seen change over the years (dream years), and see stuff I've never seen in real life. So I dream of locations, and talk to people, usually being the opposite of myself because I'm outgoing in a dream. Sometimes taking pictures in the dream, only to find I have no images on my camera when I wake up. Sometimes the camera doesn't work in the dream. Still other times I know I'm dreaming, and try to find identifiers in the dream of where and when I am, only to find that I can't read the newspaper, or the numbers don't make sense.
I think due to this idea of the multiverse theory, that's why you can't remember all of the dream, because you were in someone else's brain. They have that memory, not you.
I don't have a moustache in real life, I don't like facial hair. I also have a new avatar ever month so be sure to drop by https://MikeSavad.com to see what new one I have this month.
Where are you based?
Earth, United states, Westfield, NJ