Getting To Know Brian Tada
When did you first become interested in art?
I first became interested in art when I was about 6 years old. I loved drawing pictures of scenery with many colors.
https://propheticportraits.net/
What about photography in general?
My first foray into taking pictures was during a Southwest Science Tour with my high school in 1978. I has just received my first camera as a gift from my parents, which was during the days of 35mm film. During the week-long journey, I took over 400 pictures as my high school classmates and I toured the Grand Canyon in Arizona, the Valley of Fire in Nevada, Zion National Park in Utah, Hoover Dam, took a rafting trip down the Colorado River and saw God's magnificent desert landscape creations. One of the highlights of my life was hiking the Bright Angel Trail, descending almost a vertical mile down into the Grand Canyon to the Colorado River and back all in one day. I was exhausted to say the least! After I returned home, I had my photos developed. Miraculously, almost all of them came out well during my first photography outing.
Which camera do you use most?
This was a Nikon D5200. It was purchased as a "kit" with two lenses in circa 2013. I used this for about 8 years until I wore out the shutter after taking over 100,000 pictures. I am presently saving up for a replacement camera.
Besides photography, I am a wellness coach helping people to achieve their important health goals through personal one-on-one strategy sessions and regular accountability to keep them motivated and on track. I draw from over 35 years of research and personal application of wellness and health principles.
What made you choose that camera?
I loved how the viewfinder would swivel so I could take photos from different angles and still keep the wildlife subjects in view. I also liked the high pixel resolution, which allowed better clarity and details in the photos.

To God Be All Glory – The Music of Celebrant Singers
Do you use a photo editor? How much editing do you do?
I use two different photo editor programs and a separate program to make a painterly effect which was recommended by a fellow artist. Almost all my photos are edited for clarity, lighting and composition.
Which editor do you love using most?
I like using Adobe Lightroom.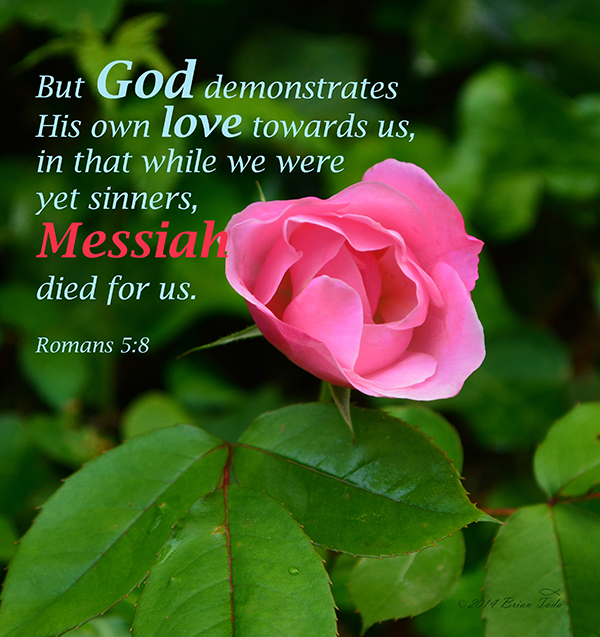 Do you enjoy the photography or the editing more?
I enjoy both the photography and editing equally. For example, when out in the field, I love the excitement and the patience developed when photographing wildlife in their nature habitat. I focus on getting the best possible timing and composition. Then back home in the editing suite, I love being able to tweak my photos to present them as best I can to recreate for the viewer what I saw in real-life action.
Which other photographer, dead or alive, would you love to meet?
It would have been awesome to meet Ansel Adams. I admire the clarity and grandeur of his style of presenting the magnificence of landscapes such as Yosemite with such jaw-dropping excellence. I would have loved to pick his brain and learn about his thinking processes, preparation, technique, strategies and motivation to capture such amazing images on film.
What is your favourite piece of work by yourself?
Tranquility, hands-down. It is one of my best selling images on Pixels/Fine Art America, and it was also my very first artwork uploaded to my professional gallery there. Tranquility is my landscape photo of Redwood Creek gently flowing through the forest at Muir Woods National Monument just north of San Francisco. I added a painterly effect to my original photo. It looks absolutely stunning printed on metal, which is one of the options I offer for purchase in my gallery at PropheticPortraits.net
How well do you take criticism?
There is a saying, "Feedback is the breakfast of champions." I try to take constructive comments the best way I can, knowing that it is for my benefit and growth to learn and grow from them both personally and professionally. I believe "constructive criticism" is important to learn what others are thinking, and to see how I can improve and meet the needs of potential customers the best I can.

Come into Your Presence/I Worship You – The Music of Celebrant Singers
Do you travel far when photographing?
I travel both near and far to capture my photographic images. The closest is inside my home, photographing a montage of Mom's multi-colored sewing spools. This still-life was honored as a finalist in the 2021 Fine Art America billboard contest.
The farthest I've traveled is Israel, where I took over 400 photos, some of which are featured in my portfolio at Pixels/Fine Art America. It was just amazing walking in the literal footsteps of my Savior Jesus and to relive the actual historic places where He walked and ministered.
I love to learn and to teach others what I've learned. I have written a college-level course curriculum entitled, "Healing and Health, God's Way" for which I am grateful it has benefitted many people.
Have you tried drone photography yet?
No I haven't yet. I do not have an interest in doing this kind of photography at this time.
What is your favourite personal photography story?
I have several. Most teach me lessons such as patience and perseverance. For example, on Valentine's Evening 2016, traffic was backed up for miles along rural California Highway 37 in the San Francisco Bay Area. I decided to pull over at the nearest vista point to wait out the traffic. I noticed a beautiful sunset was forming, so I quickly set up my camera on a tripod I happened to have with me and waited. Just as the colors of the sunset were at their prime, I took several photos, one of which is in my gallery at PropheticPortraits.net and it is also one of my most popular and beloved photos. By the time I took the photo, the traffic had loosened up considerably and I was soon on my way home. I remarked to my mother who was with me that if I had been complaining and impatiently waiting through the traffic instead of pausing and contemplating the beauty of the sky, I would have missed out on one of the most spectacular sunsets I had ever seen! I learned a valuable life lesson from this photography story: Be willing to slow down and see the beauty around you. Relish the delicious lemonade from life's lemons! The beauty is to share this experience with others so that they, too, may grow and benefit. This is one of the reasons why I do photography. It is more than an art form. It is a mission to transform and benefit precious lives.
Have you had exhibits in galleries?
The one that comes to mind is at a church in San Francisco, which displayed one of my photographic macro portraits of an orchid cactus blossom closeup. The flower's stamens and petal textures were very clear and detailed. This image was developed from classic 35mm film and specially framed.
What was the best advice given to you as a photographer?
The best advice given to me as a photographer was ~ and still is ~ to have patience and to work consistently. It's a marathon, not a sprint to get great photos. Realize that developing photography skills takes time and consistent practice. The rewards are worth it in the long run.
I am currently writing a faith-based book on mental health, wellness and recovery. Through my research and journaling (excerpts of which I will feature in my book), I have found that the average wait time a person struggling with mental health challenges endures before reaching out for professional help is 11 years. This is 11 years too long. I want my book to be even a small part of the much needed dialog on mental health, and to let people know that it is okay to talk about mental health and to seek help when needed. There are so many hurting people out there that need to know that they are not alone.
What advice would you give new photographers?
The advice I would give new photographers is the same. Have patience and be consistent in getting out there and taking pictures. Practice, practice, practice. And try new things in learning photography techniques. These are virtues that work with any photographic equipment and with any time period in history, including now and in the future.
Do you think the internet has altered the way photographers can get known?
I believe the internet has definitely impacted the way photographers can spread the word about their work. I think it's both helped and hindered.
It's helped to get your photographs seen if you use the available tools wisely such as a well-designed website, advertising through blogging, email lists, social media, etc. and search engine optimization via the prudent use of good photo descriptions, pertinent keywords, concise alt text, and so forth.
Conversely, I think the internet has hindered in that you are competing with so many other photographers. And the sheer number of photos online these days is just staggering. It's like locating the proverbial needle in the haystack to find one of your photos. That's where the wise use of promotional tools is so vital to be seen above the competition.
Have you done any courses to help you?
I'm mostly self-taught. I have taken a course entitled "Professional Photography" while I was attending Oral Roberts University in Tulsa, Oklahoma in the 1980s. That was during the days of film cameras. I worked in the darkroom, and it was amazing to see my black and white photos come to life on blank sheets of photo-sensitive paper after being exposed to light shining through the negatives and then developing them in the bath solutions. This experience has been invaluable in teaching me the basics of photography. This has instilled in me an appreciation for the essence of what photography is: "writing with light".
What do you do to market your work?
As Abbie Shores wisely said, uploading photos is half the work. The other half is marketing. I use social media to announce my new artwork, and I also write a blog connected to my Pixels/Fine Art America account. Recently, I had a booth at my church's Festival of Joy Christmas crafts fair where I sold my FAA printed greeting cards and signed up several people for my brand new "Brian's Art Newsletter" e-mail subscription (which was born out of my fair booth experience). I've found the in-person promotion of artwork is one of the best ways to promote one's art. The personal connection fostered is invaluable.

Amazing Grace – Piano Instrumental Worship
Do you use social networking in your day to day life?
I primarily use Facebook to promote my work, and have found it has helped generate many sales from among my friends and followers. I also use Twitter, Instagram and LinkedIn. I've found every bit helps!
My work can be found at the following social media addresses:
https://www.facebook.com/PropheticPortraits
https://twitter.com/BrianTada
https://www.instagram.com/briantada1/
https://www.linkedin.com/in/briantada/
Are you available for work (commissions)?
It depends on the subject matter. I am very particular about this. I would need to know what it is about first, although I am open to consideration. It would be mostly faith-based artworks that I would be interested in doing if I were to do commissions.
Have you got hobbies?
I realize the importance of hobbies as part of a well-rounded lifestyle. Mine include organic gardening, taking nature walks, organic cooking and reading.
What does your family think about what you do?
I am fortunate that my family is supportive of my photography artwork.
Where are you based?
I am based in the San Francisco Bay Area.